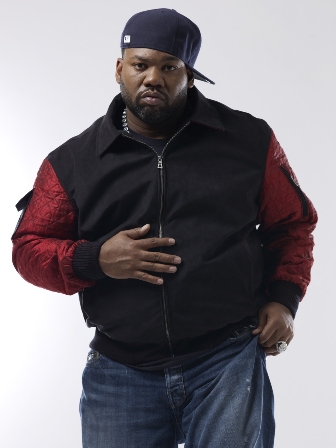 With 18 years in the business and arguably a few of the best albums released in the last decade to his name,
Corey Woods
could retire to the hip-hop hall of fame a proud man - if he wanted to that is. Thankfully, for the future of the genre - he does not. Fresh from the success of 'Only Built 4 Cuban Linx II',
Raekwon
delivers his latest dish with the passion of the number one draft pick and the precision of a veteran quarterback…
Despite his hectic schedule, The Wrap Up's Hannah O'Connor managed to catch up with the Chef to discuss the 'Shaolin Vs Wu-Tang' album concept in-depth and give an insight into his seemingly infallible recipe for success. Vivid, vibrant and veracious, Rae's wordplay still impacts like a Tek-Nine after 18 years in the game, catering for both those that grew up on New York Times side and the new generation of hip-hop heads, simultaneously. Forget the features; this is Wu-Tang's resident street anthropologist at his finest.
Take a read of
PART ONE
and
PART TWO
only on MTV UK's The Wrap Up!